Summer's here and as a mom who loves having my girlfriends over for playdates, I also have to think about all the germs that will be left behind once all the fun is over. My goal is to illuminate as much bacteria I can from the toys that she's constantly sharing this summer. Im going to give you all a step by step of what I like to use in oder to get the best clean possible! Emma and I headed over to Walmart to grab some Clorox Cleaner spray and Viva Paper towels. Here's two rebates that'll come in handy:  'Walmart + Clorox Ibotta Rebate Offer' and 'Viva Ibotta Rebate Offer'.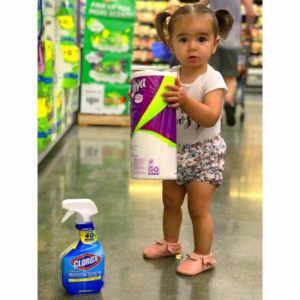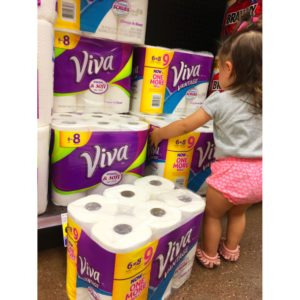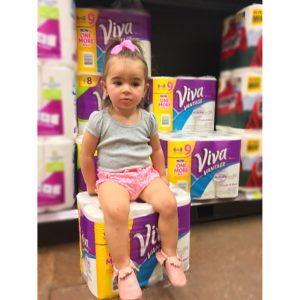 Once you make it home from your Walmart trip, here are the steps to getting all of your child's toys disinfected: 
Lay out a few pieces of the Viva paper towel and place the dirty toys on top.
Use your Clorox spray cleaner to mist some of the solution onto the toys but be cousious because a little goes a long way and make sure to open a window. Always keep the kids way from any type of leaning solution.
Let it sit for a few minutes…
Fill up the tub with warm water and soap, and dump the dirty toys with the soultion on into the bath.
Once you get the Clorox solution cleaned off, lay the toys back onto a clean Viva towel and wipe dry.
Its honestly so simple to do! It takes about 15 minutes from start to finish and it's truly effective! These are definite essentials from the summer but really can be used all year long for all of your household messes!