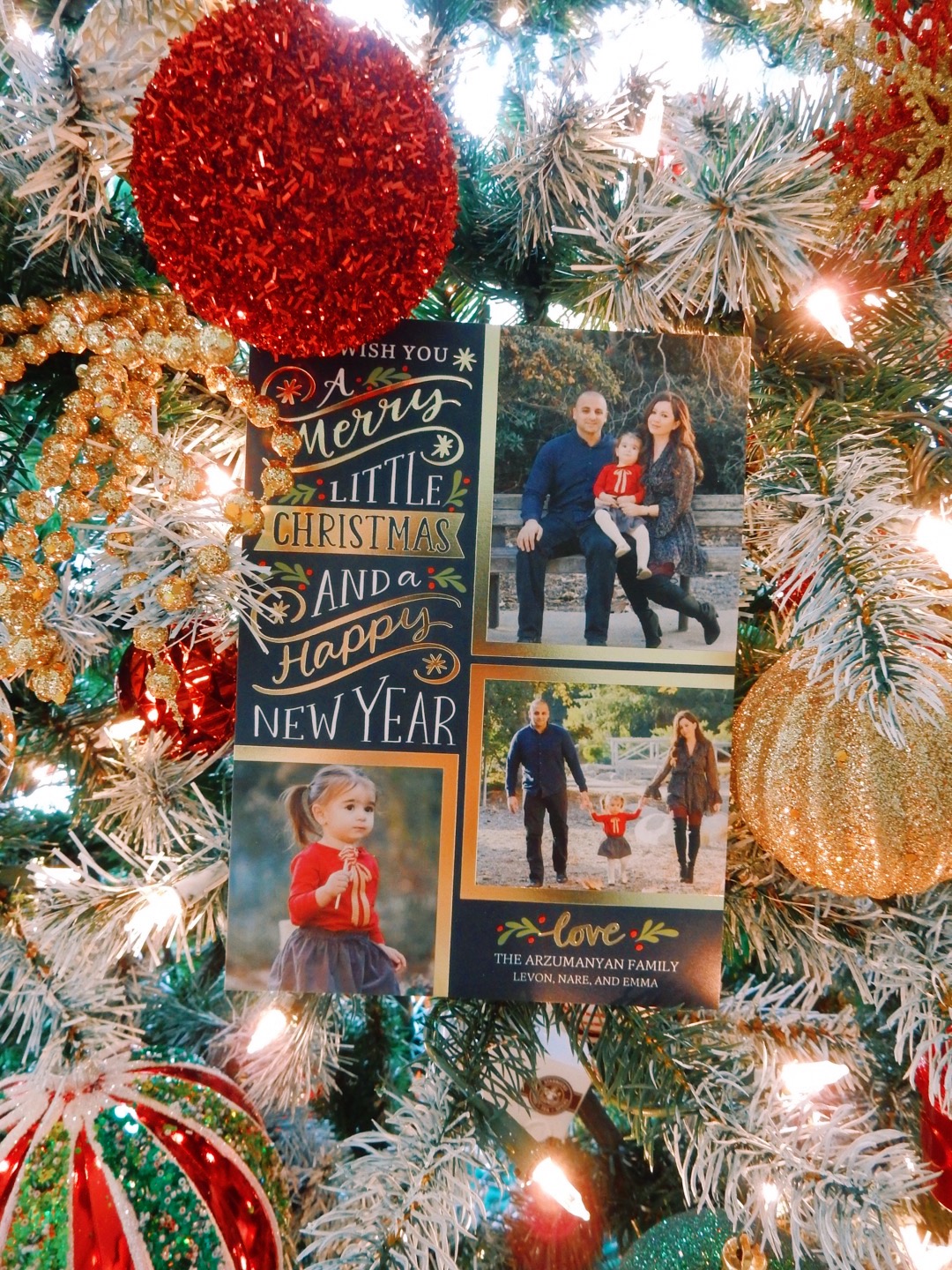 If you're last minute, like me, then you're probably still working on your Christmas cards mid December! There's so much pressure around the holidays and sometimes it can definitely be overwhelming. You have to schedule a family photoshoot, get a Christmas tree, buy Christmas presents, decorate the house, figure out what you're going to give to your kid's teachers, and the list goes on! One thing you don't have to stress about is designing your holiday cards with Shutterfly! It's super simple and here's a step by step you can follow to make it that much easier: 
Hover in the top left corner where it says "Cards and Stationary". You'll see a drop down menu where you can choose what type of card you need.
Click on the type of crd you'd like to make.
Once you click on, lets say "Christmas Cards", you'll see pages and pages of different designs you can choose from. Once you see a design you like, click on it!
This previous step will direct you to a page where you can see the card up close and have the option to personalize. Click on the orange icon that says "personalize" to add your photos to the sample card.
Once you click on that icon, you'll be able to input your family name, greeting, and upload the photos you'd like .
After you've done that, go ahead and click "save" on the top left hand side to have it saved in your favorites. That way you can do more of the designs you like and compare and contrast them when you're ready to choose.
Go ahead and pick the one (or two…or three!) you love and move on to the checkout.
Checking out is so simple and you can always find promotional codes to use on the website. Running through DECEMBER 28, 2018 is the "WONDERFUL" promo code which allows you to take 50% off your total purchase!
You can choose which chipping method you'd like and then you're done! Simple right?
The holidays are all about connecting with loved ones and friends and sending a beautiful family Christmas card is sure to warm anyone heart! Shutterfly takes all the hassle out of it and always has amazing deals and promotions to fit any budget and lifestyle! *****This post was sponsored by Shutterfly but all opinions are ALWAYS my own!*****