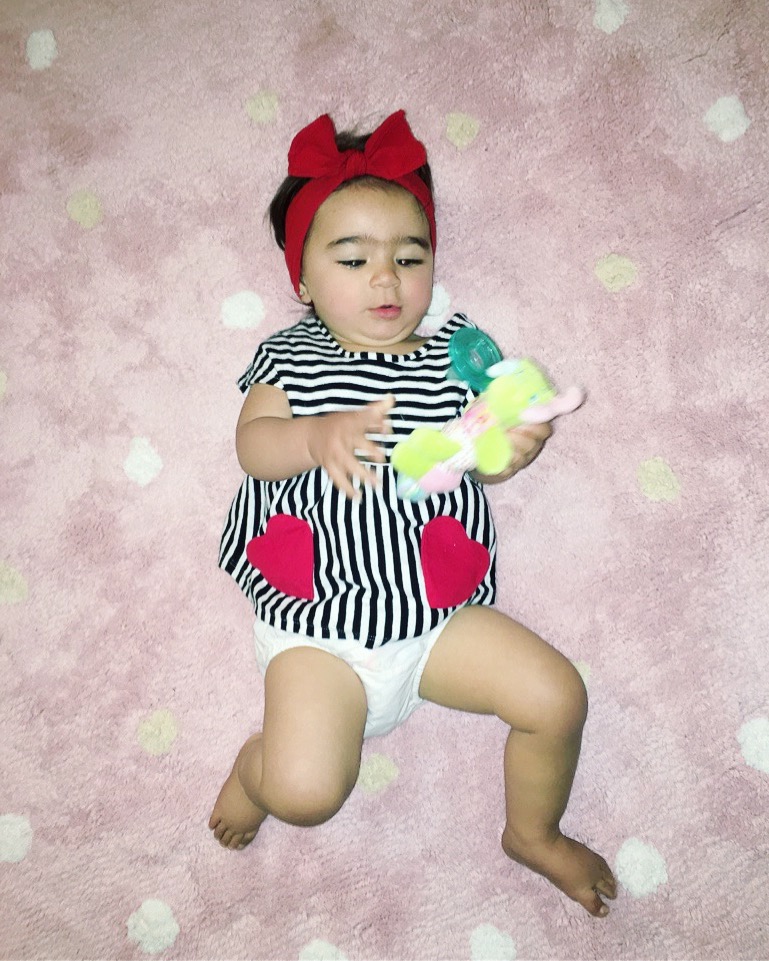 One of the best products in Emma's room is a Lorena Canals Rug. Before I knew about these amazing MACHINE WASHABLE ( yes, seriously!!!!) rugs, I had purchased two others that kept getting dirty and needed to be replaced because they were so difficult to clean. There cam a point where I would have to tell my guests to please either step around the nursery rug, or take their shoes off. I love to place toys on the rug and have Emma play while I clean and tidy up. I also love how they're made with all natural dyes, are handmade, eco friendly, and contain no VOCs. Of course my little monster loves to put everything in her mouth and I've recently been very nervous about chemicals being ingested. I love that I have a peace of mind with that issue. 
They're also super stylish with tons of designs to choose from. Some are even reversible! They also have a home collection for adult spaces and even some of your sophisticated little one's rooms. I love how incredibly shot it is and Emma has even napped on it!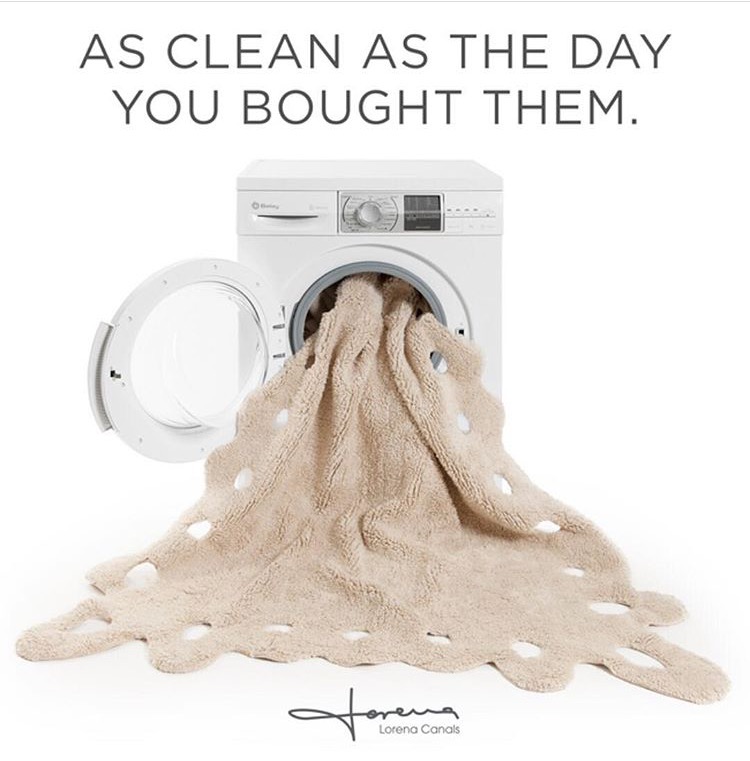 If all of that wasn't enough to convince you of how great these rugs are, I was thrilled to know that proceeds support the Sakula project, and provide schooling for children in India! So, not only are you purchasing the BEST quality, eco friendly rug for your little one, but in the process you're checking off your philanthropy goals. You can find Lorena Canal Rugs on IG @lorenacanalsrugs.